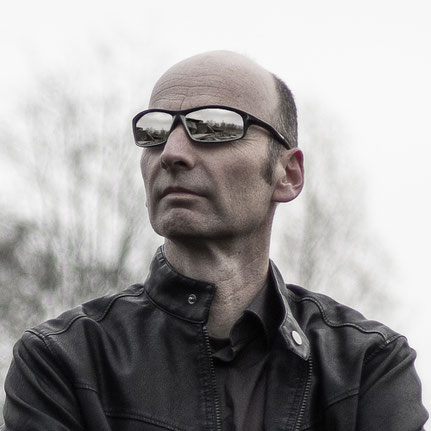 VOLKER MILCH had opened a new chapter in 2019: The music moves predominantly in the genres of indiepop, indietronic and dance. In the last year, guitar sounds find more entry into the music. Volker Milch relies on English-speaking sample parts predominantly of female singers. His new single 'I'm So Free' is out now on all the usual streaming links.
Revival Synth caught up with Chris to ask him about the past, present, and the future.
14/6/2021
Firstly Chris, after a shocking 2020, we hope we find you safe and well. How would you describe your covid experience personally and musically?
Personally, the pandemic is not hitting me that hard: I have a job as an employee, a family and a house with a garden: all things that help you get through the crisis well. What I miss is the social exchange with my friends, acquaintances and some family members.
Musically it is similar: Since I have no gigs planned and work alone in my basement studio, the musical work continues as before the pandemic: Of course I hear out the need through musician friends, for whom the music is a full-time job!
Tell us about the journey that brought Volker Milch to us all.
VOLKER MILCH was founded in 2015 by me and a friend as an electro pop duo. We have made two albums with german lyrics called "Endlich" and "Lautlos". The singles, 'Dunkelheit' and 'Unschlagbar' were presented in the newcomer show "WDR2 Pop", a german radio station with daily 3,3 million listeners. These albums are still available as CDs on bandcamp.
In 2019, VOLKER MILCH became a solo project! My music moves predominantly in the genres of indie- and electropop. Over the past 12 months I have started adding guitar sounds to my music.
Who were your biggest influences and what inspires you daily to write & record music?
My style was influenced by the independent music of the 80s like Depeche Mode, The Cure, Simple Minds, Thompson Twins etc. For me, making music is an ideal balance to my job. I write all my songs myself, they are created on the computer, on the synthesizer, sometimes also on the guitar.
How would you describe the sound of Volker Milch?
As an artist you are blind to this question. What I know for sure, there are a lot of 80s in my music. A fan has likened my last single "Human Nature" to the Pet Shop Boys and Erasure, I would never have thought of it!
Having listened to the first two albums "Endlich" and "Lautlos", is it a fair comment to say you've gone for a more commercial sound with your current releases?
Yes, it is. My band partner from that time brought his special style with his voice and lyrics, which I liked very much. Unfortunately, we parted ways and I had to reinvent myself!
'Stop! I wanna jump off the world' is a line from your current single 'Human Nature' a single I play nearly every day...love it! What's the story behind the lyrics?
For the singing I am working with english-speaking samples of female singers. Since the number of lyric phrases I use as samples are limited, it is difficult to speak of real lyrics. I use the human voice more as an instrument. Nevertheless, of course, I try to give some meaning to the lyrics. The song is in the broadest sense about the ups and downs of human emotions!
When it comes to how the audience listens to your music, do you prefer they buy or stream and why?
I prefer fans to buy my music. The best place for that is Bandcamp. But streaming is also ok. Unfortunately, the payment of the artists on the streaming portals is not enough in my opinion. But you can also find listeners here and increase your fanbase.
Have you collaborated with any other artists in the past? If not, do you plan to do so?
I have done some remixes for other artists! You can find the 'Electro Spectre - The Way You Love' remix on soundcloud, others on Skiomusic and Metapop! If something comes up, I'm always open for collaborations!
How do you feel the Internet has impacted the music business, especially for indie artists?
For musicians, the Internet is both a curse and a blessing: you have the opportunity to share your music with the whole world, but you have to be careful that you don't get lost in the sea of musicians, many of whom are very good. As an independent artist, it's not enough to just make music, you also have to promote. That eats up a lot of time that you don't have to make music.
What annoys you the most about today's music industry?
It bothers me that only some big mainstream artists are in the focus. There is so much different and also high quality music that is ignored by the industry. That's a shame, we are depriving ourselves of diversity.
If we were to look at the artists you are listening to, who would be on your playlist?
You can see what I like on my Spotify playlists: I am a big fan of Petur Ben, a musician from iceland. He composes his music on the guitar and creates a melancholic, elegiac mood in his songs, which I like very much! A great song is 'Love is to die' from Warpaint, it sends shivers down my spine.
If you had to name your all time favourite album, what would it be and why?
Perhaps, 'Hope and fears' from Keane? A beautiful album that does completely without guitar and still creates a great mood and emotions. And of course the wonderful voice of Dominic Scott that holds it all together!
When you are not making music what else do you enjoy doing?
I like to jog, go hiking with my wife and friends, play badminton with friends, go skiing with my son once a year and work in the garden.
2021 still looks a bit hit and miss for live events, did you have any planned as an artist or a fan?
As an artist, I have no live performances planned! As a fan, I have had tickets for Robbie Williams and Extrabreit for a year. I hope the concerts still take place and do not fall victim to the pandemic.
I mentioned your current track 'Human Nature', are you currently working on a future release you'd like to tell us about?
Yes, for sure! The next single is already ready and waiting for release. I think it will be ready in June! It will be called "Why don't you understand" and will contain unexpected rock elements! But don't worry, it won't work without synthesizer of course.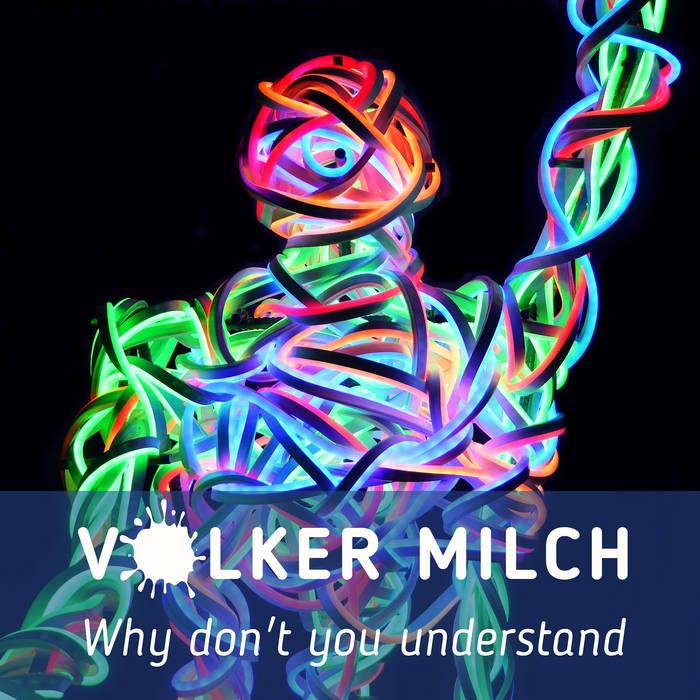 Thanks so much Chris for taking the time to answer these questions. We wish you well for the rest of 2021. Is there anything further you would like to add?
Thank you very much for the interview, Andy! I was very pleased to answer these questions for Revival Synth. I really appreciate your website and your work!
LINKS