OFFICIAL SITE SPONSOR - BLONDEKING
Great news! Blondeking has released a brilliant cover of the OMD classic 'Souvenir'. It's available now on all the major music outlets.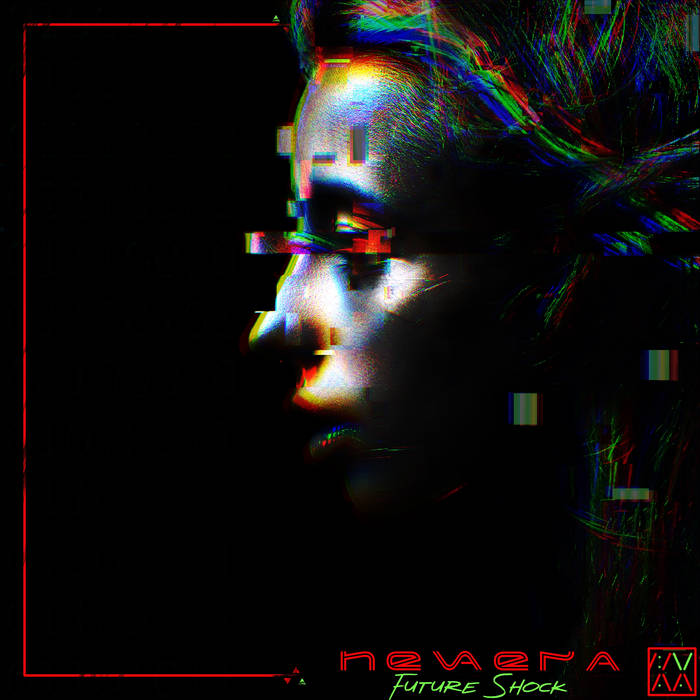 ARTIST : NEVAERA
EP TITLE : FUTURE SHOCK
RELEASED : 30TH JUNE 2023
After moving halfway around the globe from Southafrica to Cambridge UK, producer NEVAERA is back with some dark, dystopian, synth-sounds on FUTURE SHOCK! His second EP released on the PurZynth label.
I've got just the music for you if you're into those dark retrofuturistic synth tones.
The melodies are hauntingly beautiful, yet there's an underlying sense of sadness that resonates in each note.
Imagine yourself wandering through a dystopian cityscape, where towering skyscrapers cast long shadows on deserted streets. The sound of echoing cyberpunk synths fills the air, creating an eerie atmosphere that sends shivers down your spine. You can almost taste the metallic tang of despair as you listen to these captivating tunes.
Through this music, you'll experience emotions that transcend language. It speaks directly to your soul, tapping into your deepest fears and desires. Each track tells its own story!
LINKS
ARTIST : SCENIUS
ALBUM : LIFE IS A THING
RELEASED : MAY 19TH 2023
Robotic beats and sweeping melodies have always been a winning combination. When John Foxx helmed Ultravox, when Martin Gore took over the Depeche Mode reins from Vince Clarke, when Underworld were thrilling filmgoers as well as ravers….. all these bands had a rock grandeur. However briefly, however irritating it might have been to guitar purists, synthesizers became cool - they became the scene.
Scenius are part of a fresh synthesizer reawakening. Following their acclaimed 2020 debut,
Enough Fears
, they embarked upon a scattering of select live shows. This post-lockdown proximity afforded the duo a heightened mutual awareness and appreciation. The closer collaboration bore fruit in the form of Life Is A Thing, a pristine set of contemporary compositions. Whilst their debut dazzled, Scenius cast a wider emotive net on this new release, doubling down on heart and soul. The new long-player sets out to delight and subvert in equal measure. Alienated vocals are backed by dark, sensual grooves - basslines thrum, those vintage synths throb and the listener will sway to its glorious tuneage.
Lyrics here tackle the different ways we manage to move on - or try to and sometimes fail to - when things seem to be falling apart, either in our own life (A Million To Go, Hindsight, Life Is A Thing Again) or in the world around (Hot Dust, La Même Nuit, Rise Above).
Scenius are making music for the night people, for introverts, outsiders, freaks and geeks. They make music for the melancholy, the dreamers, the renegades and the maverick. For the masses ….for us!
The haunting but pristine vocals on this album are supported by smooth and seductive rhythms, with deep basslines that pulse alongside classic synthesizers.
Steve Whitfield & Fab Nau are bringing together the nostalgic sounds of early electro-pop with the edginess and energy of post-punk. Their music has a unique blend of electronic beats, catchy melodies, and raw emotions.
Is this a fresh synthesizer awakening? Listening to this album, I'd 100% agree it is!